Want to Study Overseas ? Obtain High IELTS Score with Online Preparation Programe
Want to go abroad for higher studies?
Want a high paying job overseas?
Want an overall guide for IELTS programe?
Always wanted personalized attention?
Are you looking for trainers who can assure you a HIGH BAND?
Want your IELTS level assessment done?

If the answer to one or all of the questions is Yes, You have reached the right place!! There might be many reasons for you to not get the right IELTS Training. To help you, eAgeTutor.com brings you eAge High Score IELTS Program. This program is aimed at improving your overall IELTS Band, and attain success in one go. All of this can be done at home!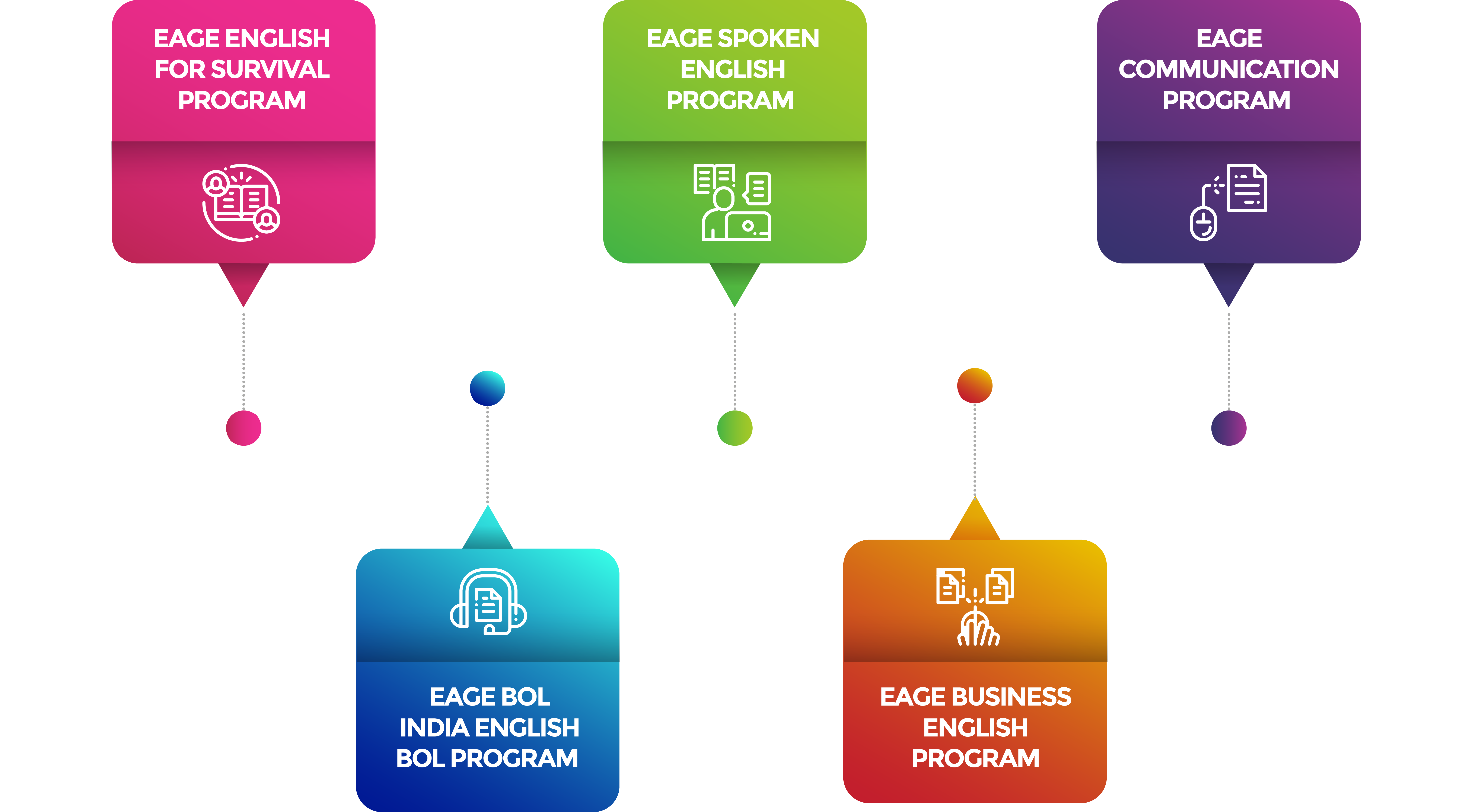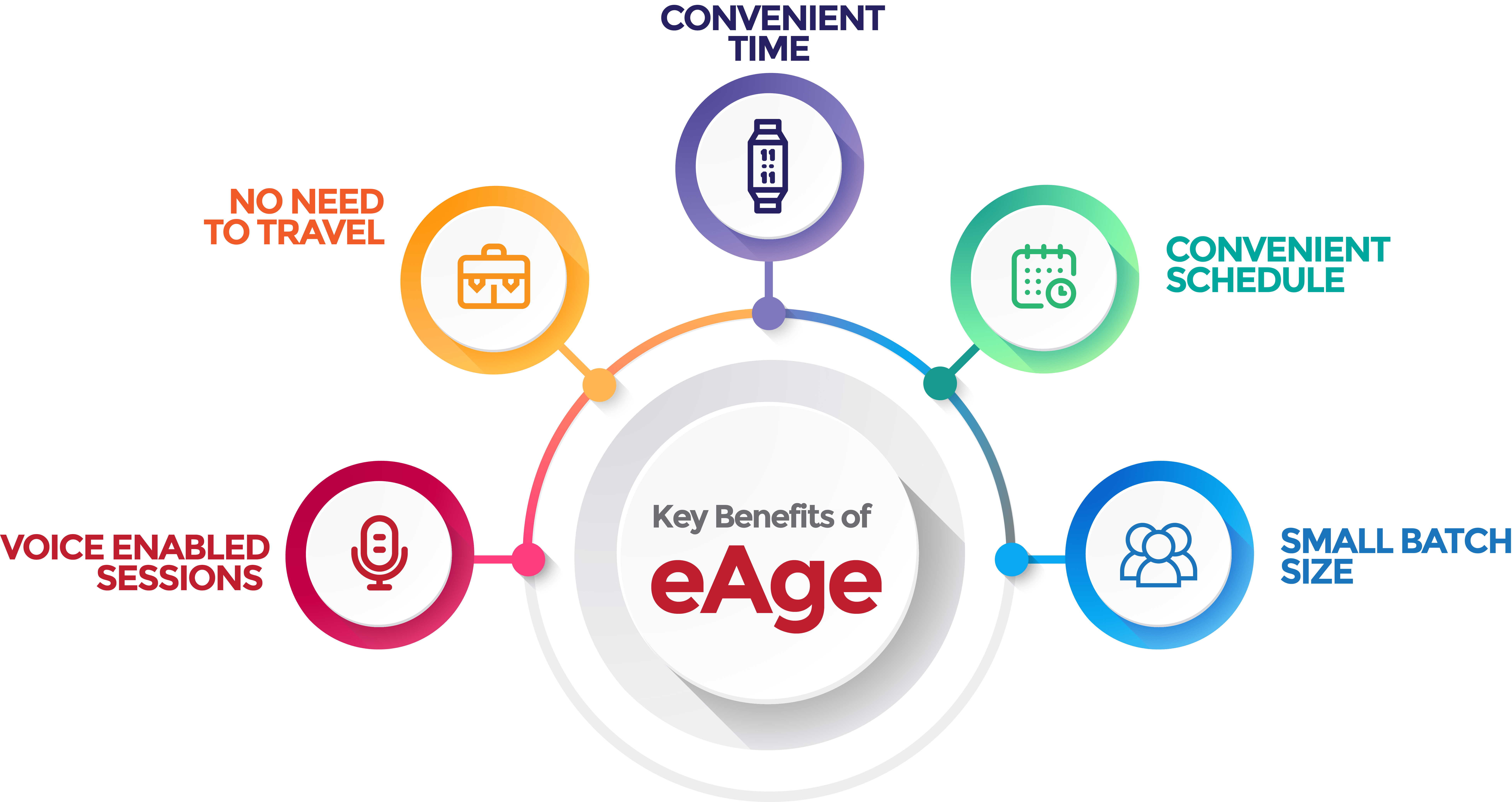 How to improve IELTS BAND- How does it work?
eAgeTutor's Improve IELTS SCORE training program begins with a free eAge Diagnostic Test. Based on the results of the test, the student is placed in an appropriate level by our Academic Counselor. Then, the student and tutor simply meet in a multimedia online classroom to accelerate learning and ensure the student is able to achieve the desired result. During the session, an eTutor uses variety of tools and practice exercises to ensure the best outcome. This includes role plays, listening exercises, reading practice, writing modules, vocabulary building exercises, speaking sessions, - all these by connecting the program with day to day situations. Students and eTutors move through each course coaching session together, beginning with a review of the last class, followed by a new lesson, with guiding practice, and then finally ending with sets of real time mock tests. So, if you are looking for an Online IELTS preparatory tutor who would help you crack the IELTS TEST, all you need to do is register now and get on the road to professional success..
IELTS PREPARATORY PROGRAME - How to meet your tutor?
First, register for a free Diagnostic test. Based on this test, an eAge academic counselor will work out a complete step-by-step learning program that would suit your needs and will place you into appropriate level. Then, schedule a session through your eAge Student's Portal. Simply log in at the scheduled time to meet with your online IELTS Trainer. Share documents, web information and more, all the while being with your IELTS trainer. Learn appropriate listening skills, reading technique, appropriate writing methods, vocabulary, right pronunciation & how to speak well on the shared virtual whiteboard while talking back & forth using a computer headset and microphone. No additional software purchases are needed.
How to improve IELTS Score- Why choose eAge?
Voice Enabled Sessions :All online tutoring sessions are voice-enabled allowing you to talk back and forth with your tutor.
Upload your Practice work: IELTS Training happens in a fully multimedia classroom and you can even scan and upload your homework for your tutor to see!
Schedule your sessions yourself: Sessions are scheduled in advance, so you never have to worry about not having a tutor available.
Small Batch Size: We care for our student's success, ; in order to make sure that you get the best outcome, there is a small group of students which brings fun-filled interaction and practice.
True Professionals : eAge Online Tutoring ensures students master what they need to learn,; we do not believe in quick fixes or simply providing answers. Instead, our IELTS Trainers are ethical, learned professionals invested in student's long-term success.
Improve IELTS Score with eAgeTutor
eAgeTutor.com is a premium online tutoring provider, specialised in spoken english training It is India's top English training provider, with thousands of students and young professionals from all over India who have benefited from their range of English language training and communication skills programmes. Using materials developed by highly qualified educators and leading content developers, a team of top-notch software experts, and a group of passionate English teachers, eAgeTutor works to ensure the success and satisfaction of all of its students. The newly introduced Interview Crack Jack program is designed to help professionals prepare for and clear job interviews with ease and confidence. Contact us online or give us a call to discuss how we can help you to realize your professional dreams!
Customers Speak
I would like to thank eAge tutor for coming up with such a unique English course. Even being a simple homemaker, this course helped me explorer a whole new world. The teacher helped me groom my skills. I feel lucky to be part of such a company !
The best thing about the eAge is that having extremely friendly and attentive support staff ! I really improve my ability to communicate with the other students ! I am very happy that I choose eAge Tutor for myself !
After completing CA, I was looking for a company which can provide me the opportunity to sharpen my English knowledge. My search stopped at eAge tutor and I am glad I was part of eAge tutor. It has been the best decision of my life.